· WELCOME TO BARONSHIRE VALVES & ENGINEERS LTD.

---
Baronshire Valves & Engineers Limited provides an extensive range of industrial valves, actuators and ancillaries as well as a full machining facility.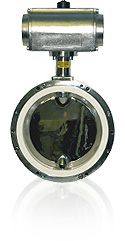 We manufacture our range of stainless steel hygienic butterfly valves for the food and drink industry in sizes from 50mm to 300mm inclusive and our powder handling valve in sizes 100mm to 300mm for the pharmaceutical industry.
Our machining facility can provide contract manufacturing, tool design, repair and production, component design as well as a spark erosion service.